Let us take you on a journey through time and space as we learn about Jewish stories from all corners of the world. You choose. Virtual or in-person. With our guides or by yourself… join us!
WATCH OUR LIVE ZOOM TRAILER HERE Jewish Majorca was born as a project to learn about the taboo topic of Jewish, Converso and Chueta heritage of the island.
We are a group of diverse and passionate history buffs – some originally from the island and other "foreigners" who now call Majorca home. Though we come from different backgrounds, some Jewish and some non, we all share the same idea:
that we can fight ignorance and intolerance through learning about the past.
We believe there is a need to share the unknown stories about the Mallorquin Jews and their inspiring resistance and perseverance through traumatic times.
Our intention is not to be just another guided tour but to create a space where we can learn together, share and connect our personal stories all while participating in an experience of continuous discovery.
Proudly growing every day thanks to your support
We started our cultural experience tours in 2019. Due to the comments left by our clients, our rating on Tripadvisor continues climbing day by day and is already #3 best rated guided tour attractions in Palma.
Do you want to know what our customers think of us?
Join our newsletter
Stay connected with us through the year as we share interesting stories and exciting developments about the current Jewish revival happening in Majorca. Our monthly updates provide news and links that help you continue learning about the the hidden Jewish gems in Majorca!
VIRTUAL TOURS NOW AVAILABLE
We are excited to announce that our in-depth tour with Jewish Majorca is now available online! Sit back, relax and let us take you through the medieval streets of Palma on a digital journey through time.
Discover the hidden Jewish history
of Majorca Island
Have you heard about the Chuetas?
During the Inquisition, the Crypto-Jews or Chuetas publicly professed Catholicism while privately adhering to Judaism. Synagogues were secretly built in private homes. Signs of this "secret" community can still be found today with many of the current jewelry shops having been kept within their families for generations beforehand.
Join our tours to learn more about Majorca's Jewish history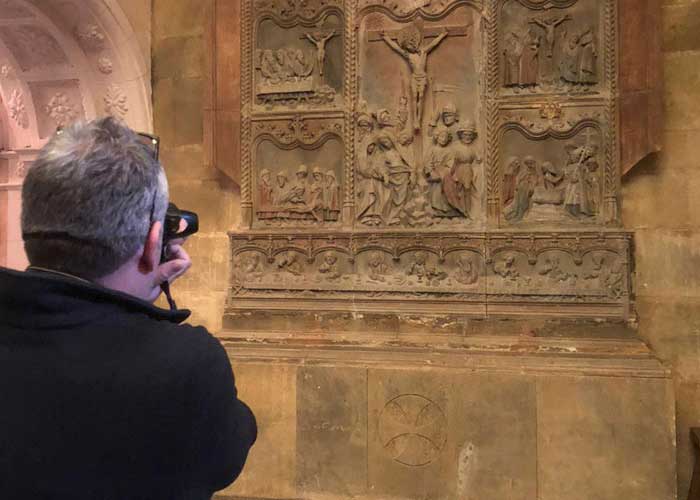 Build Your Own Experience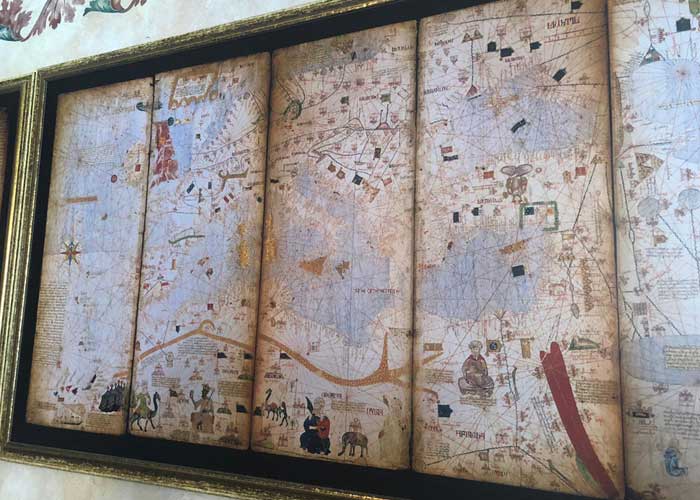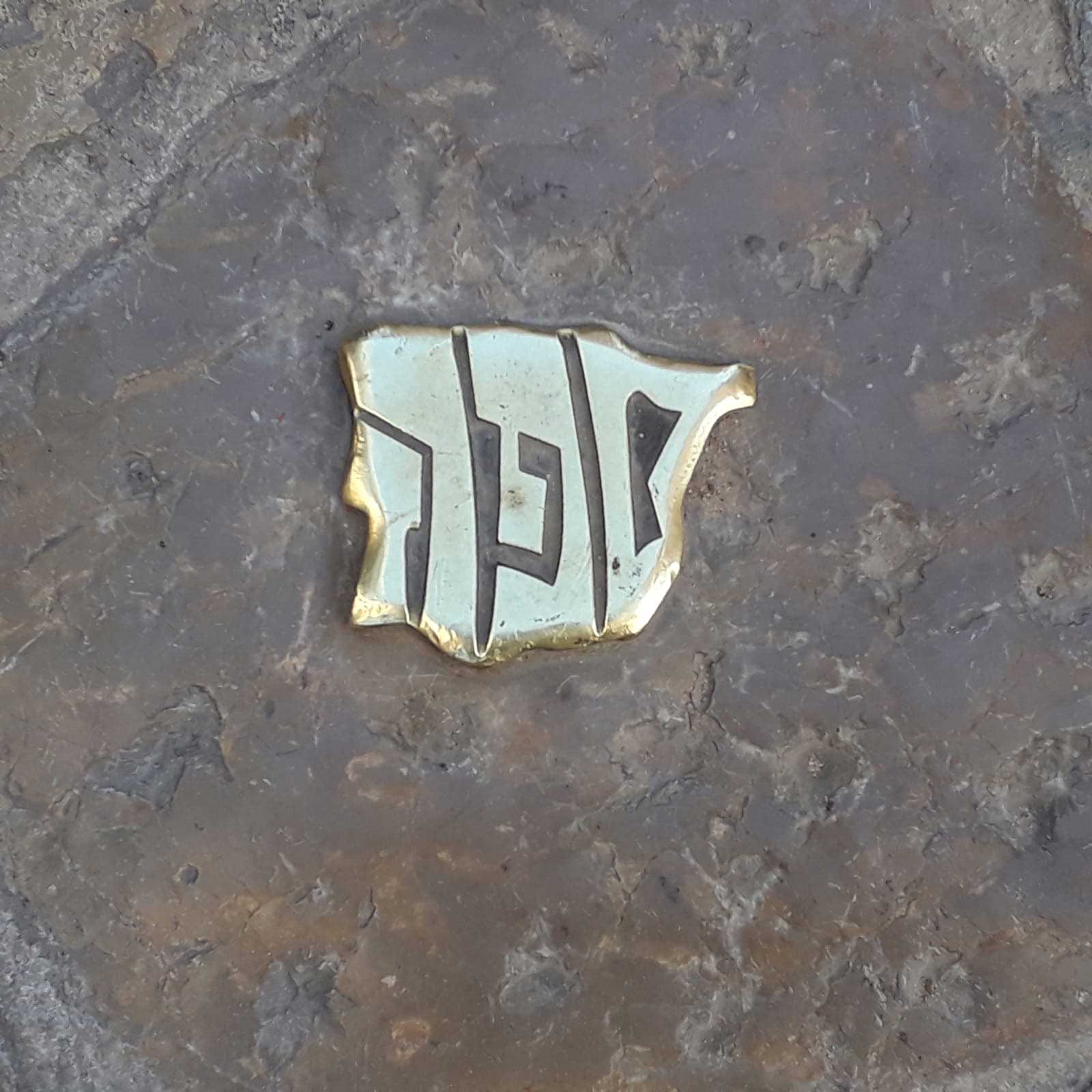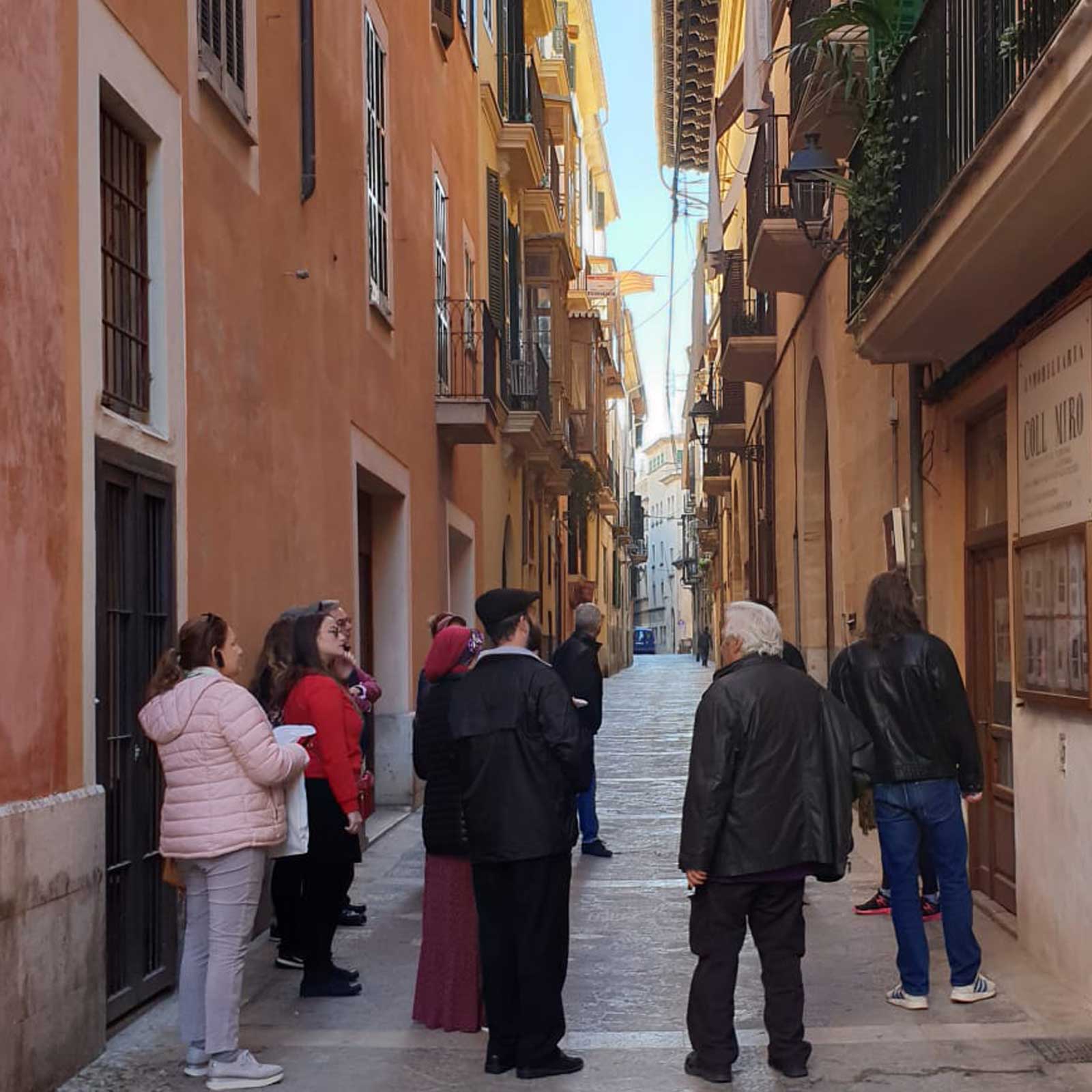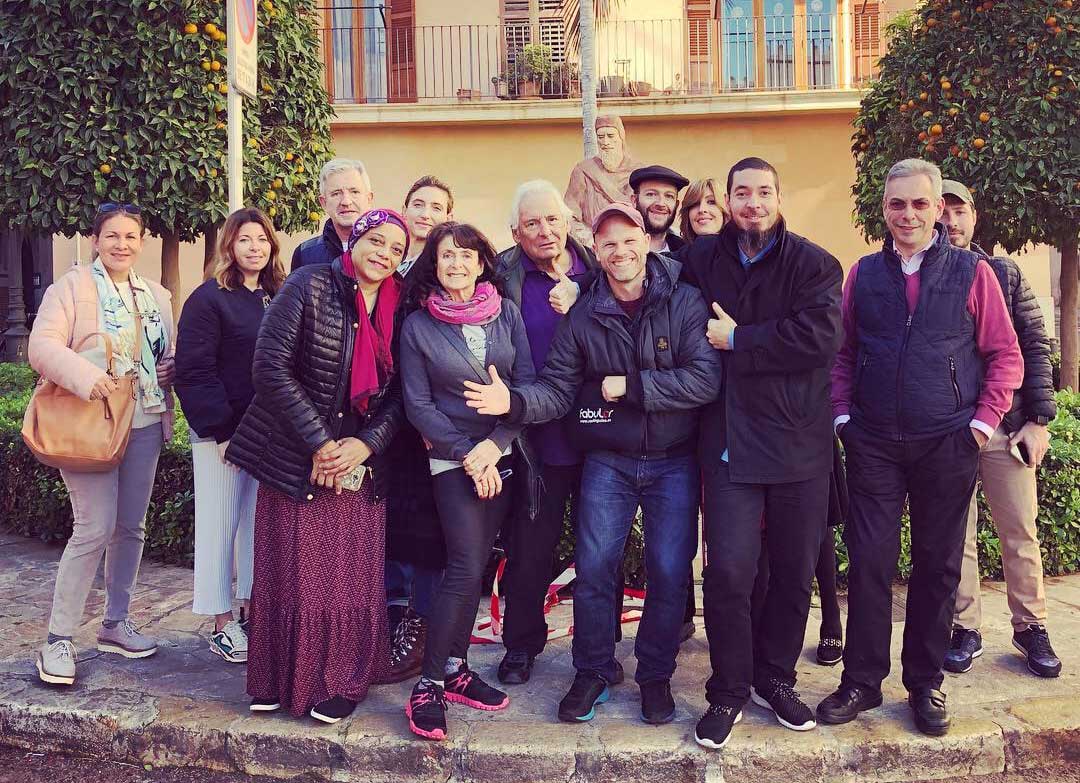 NOT JUST A HISTORY TOUR
We offer an interactive learning experience that engages both visitors and residents alike, and sparks further curiosity.
We also create space for dialogue open to Jews and non-Jews alike to learn together about the richness and diversity of Jewish history and culture. By offering a walk and talk experience with members of the local active Jewish community today – visitors get to see the past, present, and hopefully the future from another point of view.
OUR VISION
"We believe passionately in the power of history-telling to change attitudes, inspire connections, and revive the cultural diversity of Majorca."