HOT AIR ZOOM BALLOON'S SPECIAL
CELEBRATE THE DAY OF LOVE IN THE CITY OF LOVE!

Where better to celebrate

Tu B'Av

than in the

city of Ahava

itself? Join us on our latest tour through

Paris

as we partner with local guide

Karen Reb Rudel

of Sight Seeker's Delight.
From

ABCs to OUKs

, we will be diving into the language of

love… FOOD

, of course!

Discover the best of

French cuisine

with a uniquely

Kosher twist

.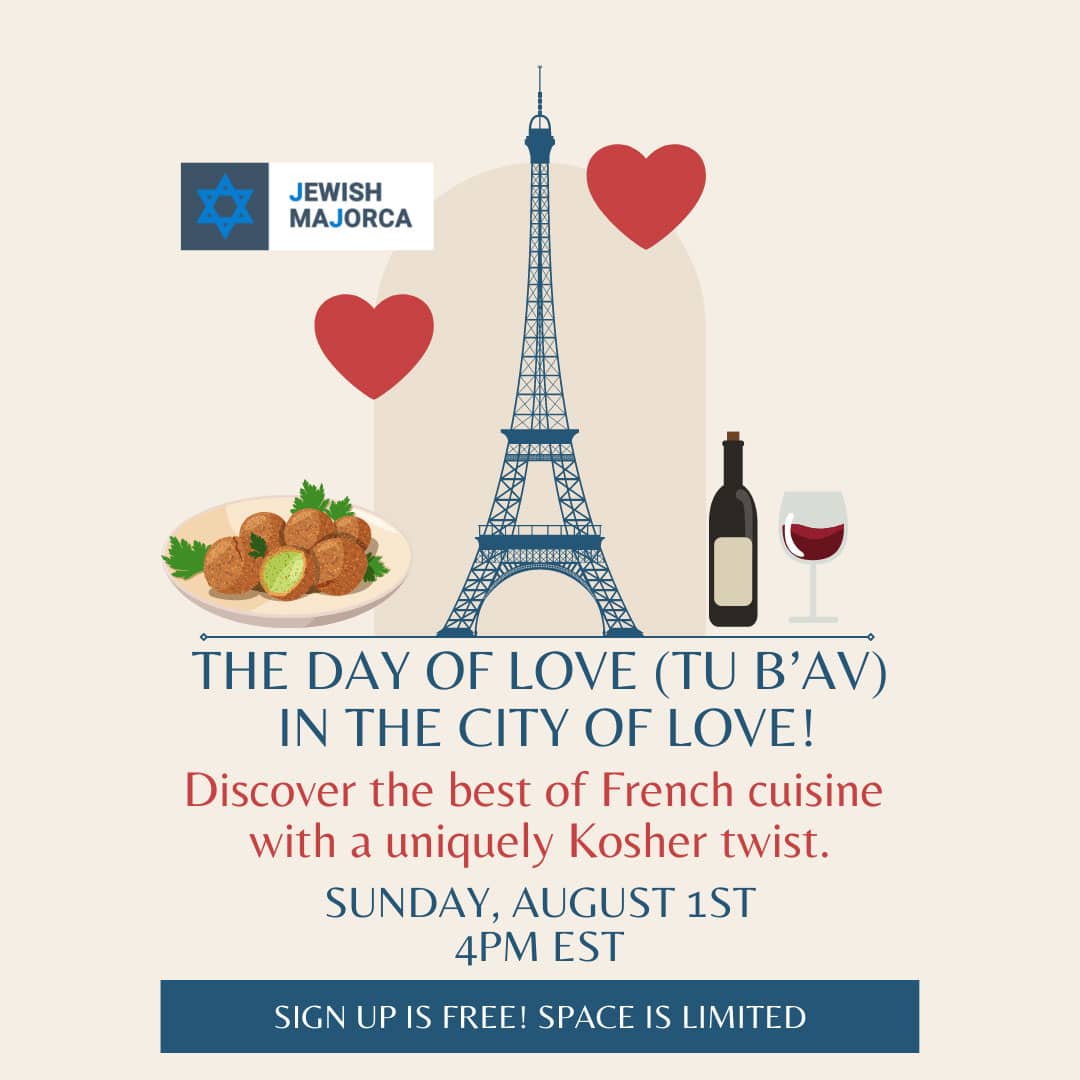 Sunday, August 1st

4pm EST

One hour

Modality: Pay as you wish Tour

Starring:

Karen Reb Rudel

Host: Dani Rotstein



We know that Tu B'Av was on Sunday July 24th but…  It's never too late to celebrate love!
Join us for a Tu B'Av adventure on the Hot Air Zoom Balloon.
Sign up is free! Space is limited.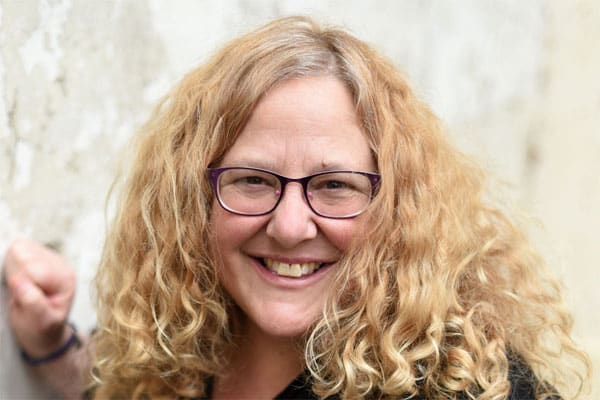 Originally from Pennsylvania, Karen Reb Rudel has called France her home for the past 22 years. She originally came for a 30th birthday trip and never left! When her parents came to visit Paris, Karen showed them around and her mother told her she'd make a great tour guide … Voilá!
There have been Jews in France since the 400s. Today, the city boasts the third largest Jewish community in the world, with mostly Sephardic Jews, along with smatterings of Eastern European, Egyptian, and Yemenite Jews as well. On this tour, you will gain insight into how the French shop, cook, and eat; learn about French foods from A to Z; explore French cooking methods; discover where the most popular foods come from; and learn about the history and evolution of French cuisine — how it has changed and how it affects us.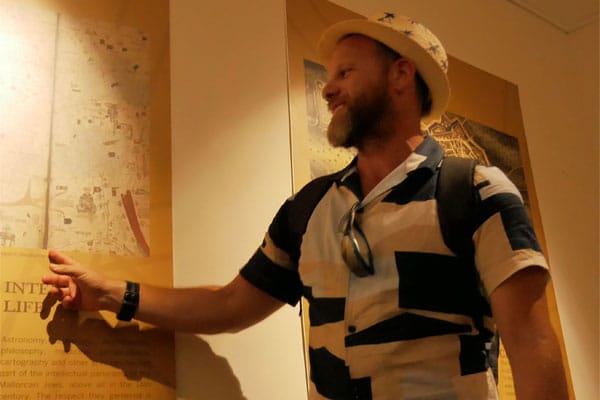 Dani is originally from New Jersey but fell in love with Spain when he spent his junior year of college studying in Madrid. He moved to the island of Mallorca in 2014, where he learned of the taboo history of the island's descendants of Jewish-Conversos – named "Chuetas." He became involved with the local Jewish community of the Balearic Islands and began focusing on community building.
In 2018, together with his wife Carla, he founded Limud Mallorca and they have run over 50 successful events promoting diversity and inclusion in the small yet growing Jewish community. He has been an elected member of the synagogue board since August 2018 and last December founded Jewish Majorca – an educational tourism company that offers in-person as well as virtual presentations and tours to Jewish Heritage sites around the island and the world.
We are going around the world with our Hot Air Zoom Balloon every Thursday.
Discover our next destinations here:
Love this initiative and would like to help promote educational and cultural tourism? Please make a donation to Jewish Majorca.
Stacey Hess – The Jewish Federations of North America
The Fellows were actively engaged, asking great questions, and the many many many "this was awesome!" comments in the chat box at the end of the session testify to how much they enjoyed themselves.
I absolutely love your presenting style, Dani. You're very open, personable, and immediately make everyone feel at ease – no small feat given we're all on screen.  I so appreciate it!
April H
The virtual tour was arranged as a Mother's Day present from my son. It was wonderful! From start to finish, Dani was a delightful tour guide who brought the history of Jewish Majorca alive. Highly recommend!!
Lisa Kessler
By far the best virtual tour I've ever taken – I will take any tour you offer. Thank you Dani!
Hilary – Asheville NC
I recently had a chance to "visit" Jewish Majorca, and had a really great experience. We zoomed on five consecutive Sunday afternoons, and I learned an amazing amount. I'd read a couple of books about the conversos, but the knowledge Dani, our tour guide, brought, and the places he took us really made things come to life. (He took us into a hidden tunnel, likely used by "secret Jews" to join others for forbidden services.) I looked forward to every zoom-day, and each one Dani presented was different, culminating with a cooking demo by his wife Carla, from their own kitchen. I recommend this series to any history buff; it will give you context, deepen your knowledge, and definitely make you want to return to Majorca in person.
Janet Hod

Another phenomenal tour. I am sooooooooooooo very very grateful that I found Jewish Majorca!!!