HOT AIR ZOOM BALLOON'S SPECIAL
A (Jewish) American in Paris
Some sites you will see via virtual power point presentation are:
• Le Marais: main Jewish neighborhood in Paris
• Place des Vosges
• Hotel de Sully
• Famous synagogue of Hector Guimard
• Oldest synagogue in Paris
• Musée Carnavalet (exterior)
• SHOAH Holocaust Memorial & Museum…
and much more
Sunday, June 27th

4pm EST

One hour

Modality: Pay as you wish Tour

Starring:

Karen Reb Rudel

Host: Dani Rotstein
Sign up is free! Space is limited.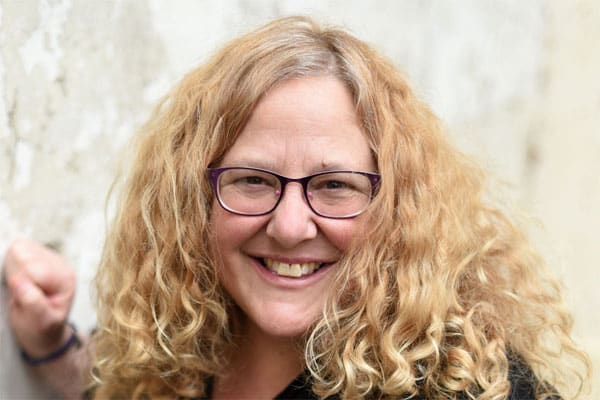 Karen was born in Pennsylvania but has called France her home for the past 22 years. She originally came for a 30th birthday trip and never left. When her parents came to visit Paris she showed them around and her mother told her she'd make a great tour guide….Voila!
There have been Jews in France since the 400's and today boasts the 3rd largest community in the world. Now it is a mostly Sephardic community with the smatterings of Eastern European,  Egyptian, and Yemenite Jews as well. Between the 800's until Napoleon's reign the Jews in France went through a lot of hardships: expulsions, attacks, massacres, etc.. These will be some of the things we will be learning about during the presentation, in addition to the amazing things that the Jews have produced in France as well as influenced the world in its entirety!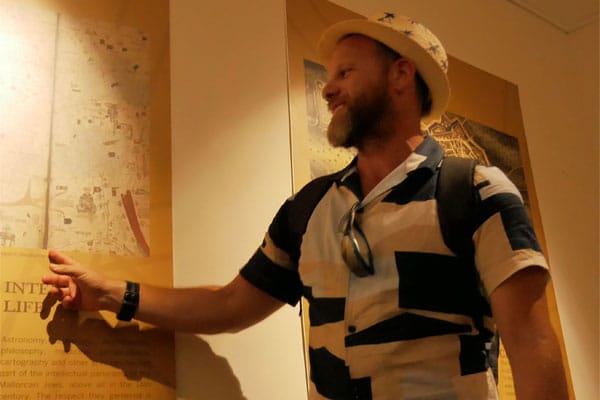 Dani is originally from New Jersey but fell in love with Spain when he spent his junior year of college studying in Madrid. He moved to the island of Mallorca in 2014, where he learned of the taboo history of the island's descendants of Jewish-Conversos – named "Chuetas." He became involved with the local Jewish community of the Balearic Islands and began focusing on community building.
In 2018, together with his wife Carla, he founded Limud Mallorca and they have run over 50 successful events promoting diversity and inclusion in the small yet growing Jewish community. He has been an elected member of the synagogue board since August 2018 and last December founded Jewish Majorca – an educational tourism company that offers in-person as well as virtual presentations and tours to Jewish Heritage sites around the island and the world.
We are going around the world with our Hot Air Zoom Balloon every Thursday.
Discover our next destinations here:
Love this initiative and would like to help promote educational and cultural tourism? Please make a donation to Jewish Majorca.
April H
The virtual tour was arranged as a Mother's Day present from my son. It was wonderful! From start to finish, Dani was a delightful tour guide who brought the history of Jewish Majorca alive. Highly recommend!!
Lisa Kessler
By far the best virtual tour I've ever taken – I will take any tour you offer. Thank you Dani!
Hilary – Asheville NC
I recently had a chance to "visit" Jewish Majorca, and had a really great experience. We zoomed on five consecutive Sunday afternoons, and I learned an amazing amount. I'd read a couple of books about the conversos, but the knowledge Dani, our tour guide, brought, and the places he took us really made things come to life. (He took us into a hidden tunnel, likely used by "secret Jews" to join others for forbidden services.) I looked forward to every zoom-day, and each one Dani presented was different, culminating with a cooking demo by his wife Carla, from their own kitchen. I recommend this series to any history buff; it will give you context, deepen your knowledge, and definitely make you want to return to Majorca in person.
Janet Hod

Another phenomenal tour. I am sooooooooooooo very very grateful that I found Jewish Majorca!!!