HOT AIR ZOOM BALLOON'S BONUS TRACK
BRAZILIAN CARNAVAL & THE JEWS
Discover the secret Jewish history of the most famous carnival in the world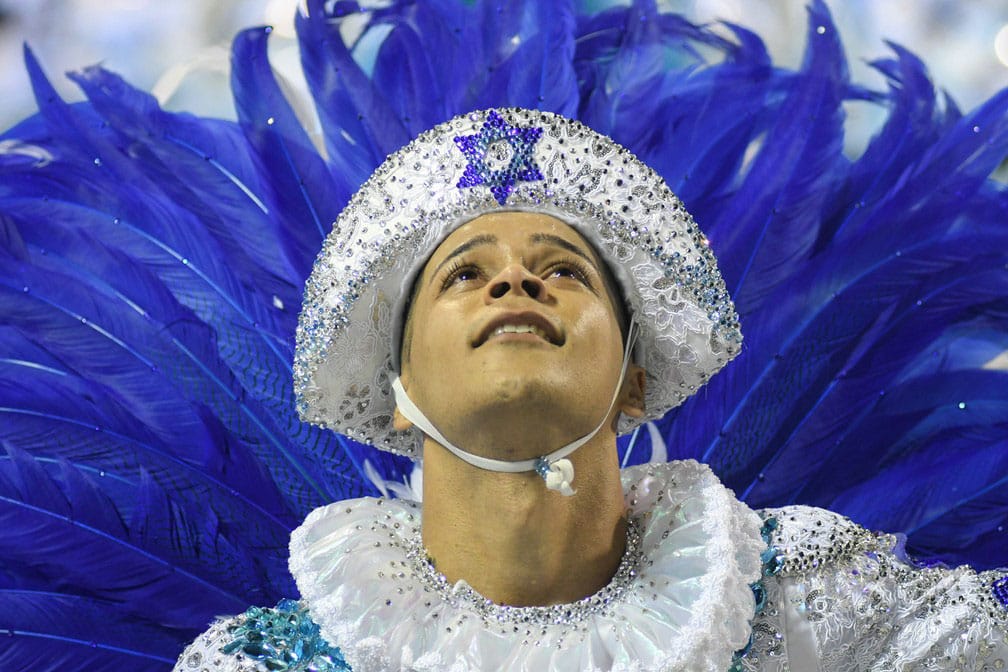 Sunday, February 14th

4:10pm EST

One hour

Modality: Pay as you wish Tour
Sign up is free! Space is limited.
Together with Turismo Judaico, we are so excited to offer a very interesting virtual tour "Brazilian Carnaval & the Jews"
Everybody knows that Rio de Janeiro is the world's Carnaval capital, but does everybody know about the Jewish connection to this exotic event?
Rafael, a young carioca native and active member of the local Jewish Community, LOVES sharing stories of his amazing city.
Using pictures, videos, and LOTS of music, he will present different anecdotes about Carnaval in Rio de Janeiro.
He will share his memories of then and now, sambas of Jews and about Jews with Jewish themes in Carnaval parades in the Sambodromo – discussing the Holocaust, the Dutch in Pernambuco… different controversies, many emotions.
Join us on this fascinating virtual journey that will have you smiling and dancing from the comfort of your very own home!
We are going around the world with our Hot Air Zoom Balloon every Thursday.
Discover our next destinations here:
Love this initiative and would like to help promote educational and cultural tourism? Please make a donation to Jewish Majorca.